UNDERWATER LIGHTS FOR BOATS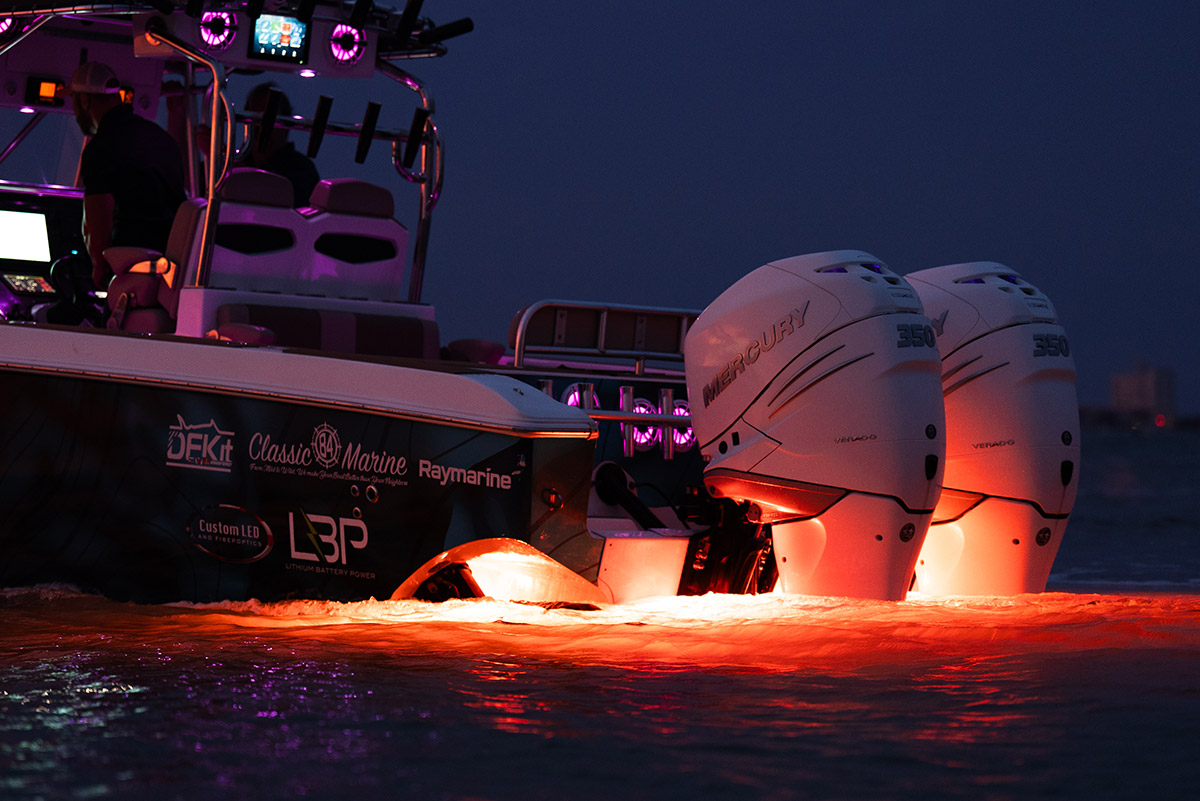 Are you ready to take your boat's appearance to the next level? Enhancing your boat with underwater lights not only adds a touch of style but also improves safety and visibility. Whether you're a fishing enthusiast or enjoy evening cruises, choosing Shadow-Caster® underwater lights for your boat will make all the difference.
At Shadow-Caster, we understand the importance of providing the ideal underwater light for your boat. Our range of underwater lights offers high-quality performance and unmatched durability for every watercraft. From vibrant colors to adjustable brightness levels, we have the perfect lighting options to suit your preferences.
Not only do our underwater lights for boats provide a stunning visual effect, but they also have practical benefits as well. Improved visibility underwater allows you to see potential hazards more clearly, ensuring a safer boating experience. Additionally, these lights attract fish, making nighttime fishing excursions more fruitful.
When it comes to selecting the perfect underwater lights for your boat, trust Shadow-Caster to deliver exceptional quality and performance. Let us help you shine bright on the water and enjoy an unforgettable boating experience like never before.
The Shadow-Caster Guide to Underwater Lighting
Underwater lights are more than just a visual enhancement for your boat. They serve several important purposes that can greatly enhance your boating experience. One of the primary benefits of underwater lights is improved visibility underwater. When you're out on the water, it's essential to be able to see any potential hazards that may be lurking beneath the surface. Whether it's rocks, debris, or other submerged objects, underwater lights illuminate the water, allowing you to navigate safely.
Another significant advantage of underwater lights is their ability to attract fish. If you're an avid angler, you know that fishing at night can be a rewarding experience. However, without proper lighting, it can be challenging to attract fish to your boat. Underwater lights create a vibrant glow that fish are naturally drawn to, increasing your chances of a successful fishing trip. So not only do these lights enhance the aesthetics of your boat, but they also improve your fishing game.
Additionally, underwater lights create a mesmerizing visual effect that adds a touch of elegance to your boat. Whether you're hosting a party on board or simply enjoying an evening cruise, the soft glow of underwater lights creates a tranquil and inviting atmosphere. It sets your boat apart from others and makes a statement on the water.