LIGHT COMMANDER




NMEA 2000


SCM-LC-N2K
The SHADOW-CASTER™ Light Commander NMEA 2000 is an NMEA 2000 lighting control based on the newly published NMEA 2000 lighting control standards. Utilization of NMEA 2000 lighting standards enable "next level" implementation of lighting control and marine system integration and system interoperability.
The expandable SC-LC multi-zone lighting controller supports up to 6 zones of lighting per module with native support for 4 zones of RGB or RGBW lights. The lighting controller supports programs including multiple color fade, music sync and color rotation. The Light Commander comes in a fully sealed IP67 housing, with backlit logo design.
KEY FEATURES:
NMEA 2000 Backbone or MFD Network Port Connectivity
Global control for all lighting
Up to 6 separate zones of lighting control – expandable to 12 or 18 zones by connecting additional SCM-LC-N2K modules
6 "Instant ON" switch inputs for enabling lights without MFD control
Support for RGB and RGBW lighting
Optional wireless connectivity for control from a mobile device (SCM-LC-PLUS version)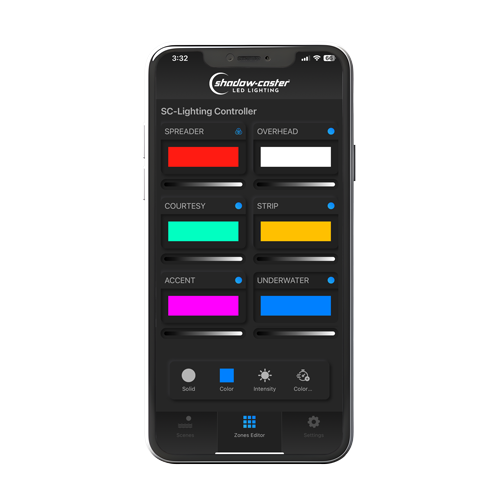 IP67 Water resistant housing with waterproof connections
Deutsch style IP67 rated connections, for clean OEM installations
All in one design, no need for a separate MFD communication bridge
"Digitally fused" over current protection circuits, 15amps/channel (X4)
Backlit logo and zone indicator LEDs to indicate functions and operation
Built in 3.5mm female audio port and microphone for music sync input
INTERFACING TO THE LIGHT COMMANDER
NMEA 2000
With the release of industry standardized NMEA 2000 lighting control protocols, plug and play lighting controller compatibility is here. Simply connect to the NMEA 2000 backbone with either the SCM-LC-N2K or SCM-LC-PLUS.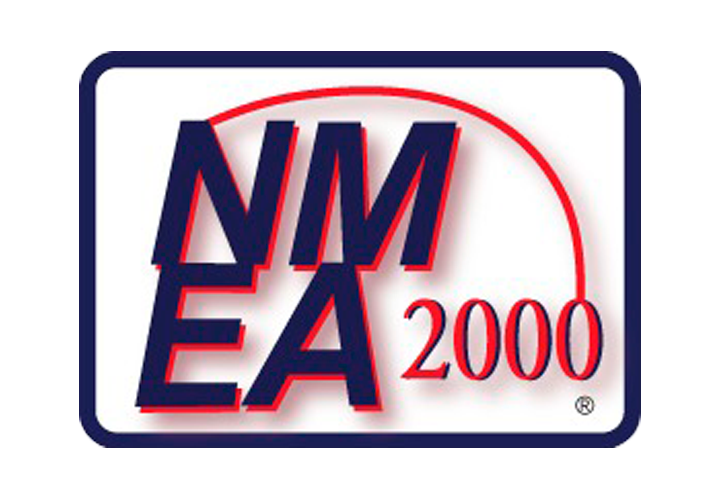 NETWORK INTERFACE
To connect to your compatible MFD and utilize the SHADOW-CASTER™ custom lighting interface to create lighting scenes, customize and name zones and assign devices to zones, use the SCM-LC-PLUS. Compatible with Garmin, Simrad, Lowrance, B&G, Raymarine, and Furuno.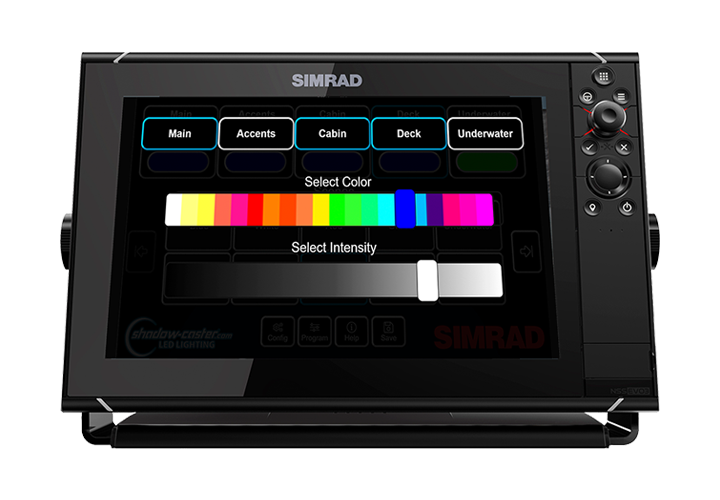 SCM-ZC-REMOTE
Use the SHADOW-CASTER™ backlit Zone Controller keypad (SCM-ZC-REMOTE) with the SCM-LC-N2K to instantly control 4 zones of lighting through a backlit keypad.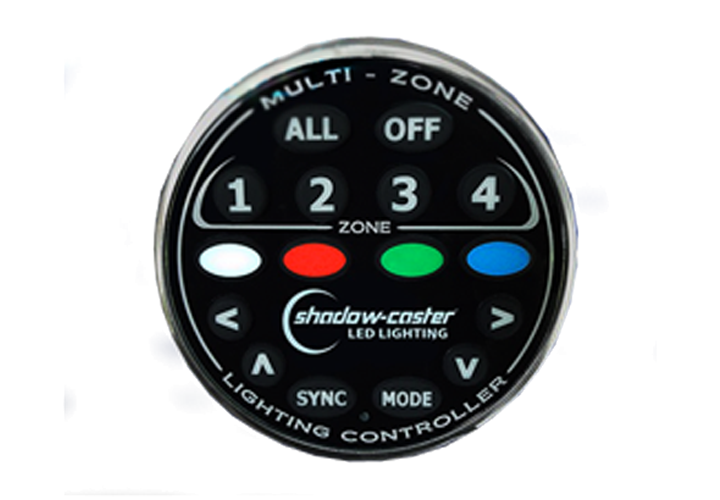 TECHNICAL INFORMATION
IP67 rated enclosure
Power: Supports over 600 watts of RGB lighting and virtually limitless Shadow-NET™ connected modules
15 amps per RGB(W) zone, 60 amps max
10 to 30V input range
Direct 3.5mm female audio input for music synchronization
Music sync created by onboard DSP (Digital Signal Processing)
Shadow-NET™ bus allows system expandability
Digital power protection set at 15amps/channel
Built in switch inputs for instant on lighting for each zone
24-bit color support and gamma correction for universal color support
Enclosure: 8.9" (226mm ) x 4.75" (120mm) x 1.8" (46mm)

OUR MISSION
We have made it our mission to create the best marine LED lighting and control products on the market.
Our innovations include:
NMEA 2000 compliant lighting controls

Self-contained color changing underwater lights

Above water RGB accent lighting for boat interiors

Marine LED spreader lights to illuminate large deck areas as brightly as possible
Marine LED lighting control integration with Garmin, Raymarine, Furuno, Simrad, Lowrance and B&G

Expansion of the size ranges of offered lights

Marine LED courtesy lights to illuminate walkways, entries and bait wells

Installation accessories to provide you with the easiest installation possible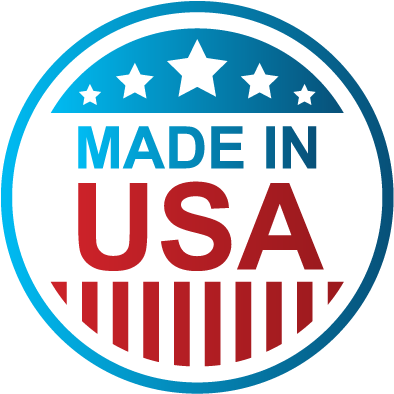 All SHADOW-CASTER™ products are proudly designed and manufactured in Clearwater, Florida, USA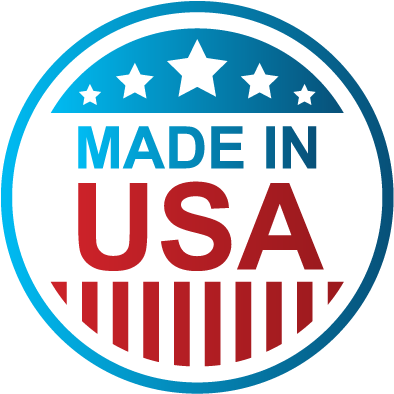 All SHADOW-CASTER™ products are proudly designed and manufactured in Clearwater, Florida, USA