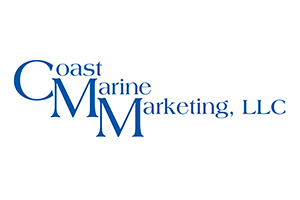 Shadow-Caster Lighting, a leading manufacturer of next-generation NMEA 2000-compatible lighting control solutions and LED fixtures, has signed Coast Marine Marketing as its newest sales representative group. Brian Rogers, Shadow-Caster president, made the announcement.
In business for over 30 years, Coast Marine Marketing works extensively with manufacturers of advanced marine electronics and has close ties to the NMEA. The company serves commercial and recreational marine OEMs and custom boatbuilders, as well as distributors and retailers. Its territory includes Alaska, the western US states, the Canadian and US Pacific Northwest, and Hawaii. Its website is www.coastmarinemarketing.com.
"Shadow-Caster makes a quality product," said Rick Waedekin, Coast Marine Marketing president. "The Light Commander PLUS really drew our attention; it has many opportunities in our market." Shadow-Caster's signature controller provides plug-and-play lighting management through an NMEA 2000® networked multifunction display and/or Ethernet-connected device or system. A video is at bit.ly/LightCommanderPLUS.
"The Coast Marine Marketing team's extensive backgrounds in marine electronics, including NMEA protocols, will be invaluable in supporting our business," said Rogers. Shadow-Caster was an integral part of the NMEA Lighting Working Group that developed the current industry standards. It manufactures in the USA a wide array of state-of-the-art marine lighting solutions.
Contact Shadow-Caster:
Tel: 727-474 2877
info@shadow-caster.com
www.shadow-caster.com